Main menu | Content | Change Language
---
PROTE - Progressive technology in Ecology - Research Studies, Decontamination Work, Environmental Services and Audits, Biodegradation in Waste Systems, Disposal and Waste Treatment
---
Home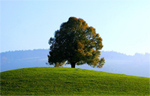 Our company has long been concerned with a wide range of environmental activities. The basic idea to introduce advanced ideas, approaches and techniques into life was transformed into the name of the company - PROTE - PROgressive TEchnology.
The company works on complex technical projects on the basis of the experience of its own professionals and also through cooperation with a great many research and professional workplaces. Every project is carried out according to customer requirements and in accord with the valid legislation.
Our companies wishes to contribute to revitalization of the environment for the present and future generations through combination of a rational and professional approach with economical and effective technical procedures in elimination of environmental burdens and hazardous wastes.
Ing. Radomír MALIŠ - Company Director
---
---
---
© 2009-2022, PROTE - All Rights Reserved | Website information | Created by Jaroslav Salivar